Our company has always focused on saving lives. We work in almost most important areas of our life like medical care, transportation, surveillance, home and office security.
Client

Ministry of Roadways - India
Industry

Transportation - Highway security
Services

Surveillance, Automation, Life Saving
Deliverables

Device & Software Services
Objective

Let's Save Lives!, the core purpose of this ecosystem is to save lives along with a proactive approach to mitigate any possible chances of any miss happening on the roadways be it accidents or casualties. Drive Safe India is designed to help the driver to abide by laws and keep him protected and help other vehicles too. The devices illustrated above and bottom are state of the art IoT devices which are capable of saving lives by capturing all the vital components of driving like speed, driving pattern, sound, etc. 
Project Brief

Every day we see lacs of road accidents that occur due to several reasons but most common in human negligence and disobeying of rules and regulations. We found this problem statement in the news and thought of deriving an ecosystem where people are not only aware but also how they can really get instant notification of their activities on the road but also get penalized if they disobey the law. Apart from we keep a record of all the drivers the pattern in which they drive and how we would appreciate them with bounty in their next drive.. 
device Description

The devices which you see in yellow and black are high-end life-saving devices that are handed over to all the drivers passing through controlled express highways in India. Once they are onboard the driver is asked to hang it on the rare view mirror next to the driver seat so that they are aware of all the notification which comes from the operation center. They get immediate notification and penalty if they overstepped, rash drive, have turned up the sound system beyond permissible disable level. The backend operation center keeps track of the slightest of the activities. 
Summary

A Proactive eco-system, next state of artificial intelligence combined with big data and cognitive learning which would automatically start learning and implementing on its own using every moment the system works on road safety. The system not only detects over speeding vehicle but warns them about the speed limits along with respective challan system in place if the driver does not reduces on the speed of the vehicle. If the speed of the vehicle is still reckless and out of control the near-by vehicles are alarmed immediately with the respective positioning.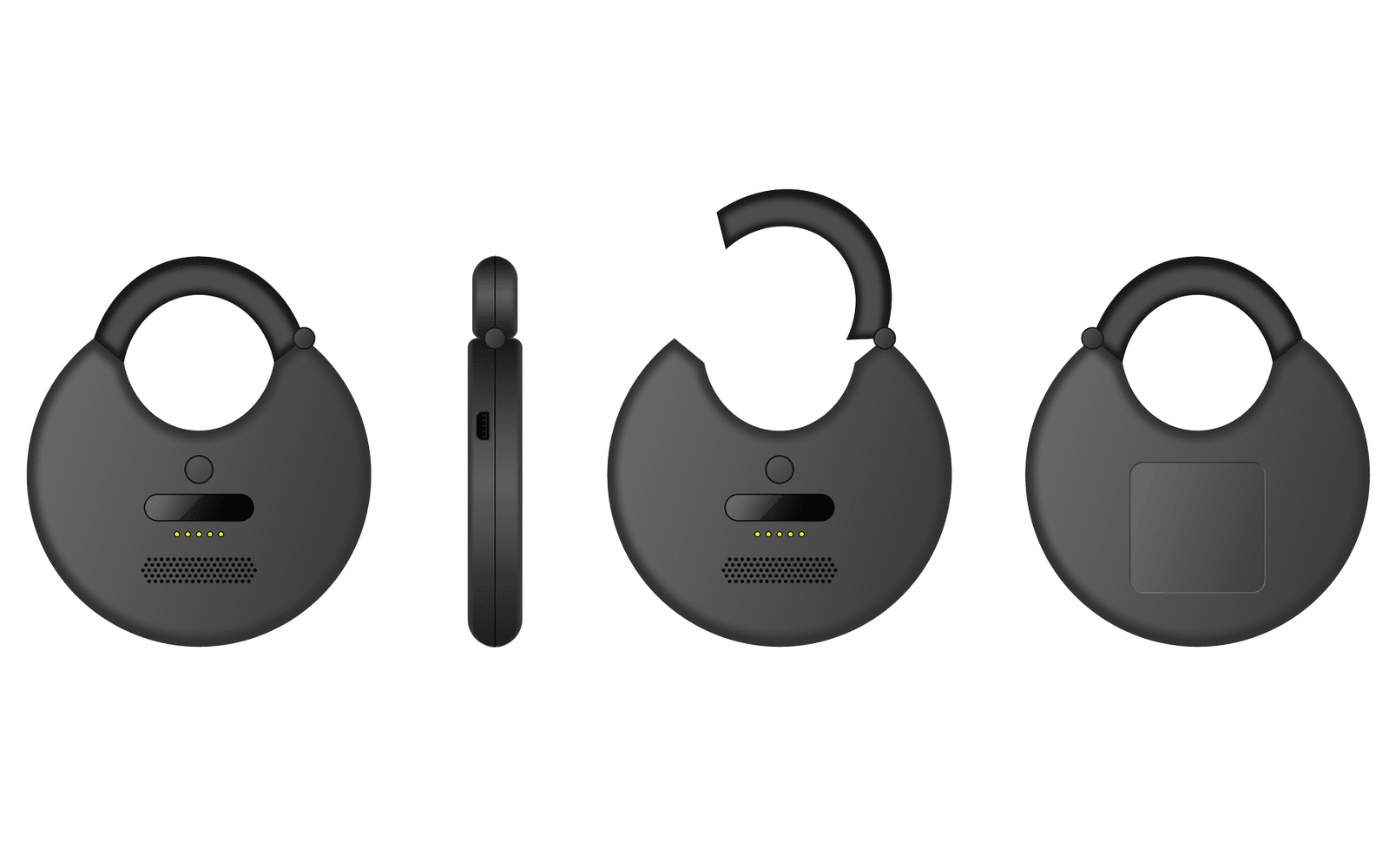 HOW do we help Delhi Police
The smart IoT based ID CARD not only tracks and monitor security activities but also is a boon for their day to day activities.
At service to Delhi Police
Delhi Police motto — 'Shanti, Seva, Nyaya', and we were inspired to help them to the next level and how can Infromation technology become a guiding light along with IoT digital solutioning help them even perfrom their duties better. We desiged and deviced a unique smart device which can not only track but also become the prime communication channel in between the fellow workers and help them in mutual cooperation.
Real time location tracing
Attendance & Patrolling reports
Emergency & SOS curtail mechanisms
About Project

This project illustrates the end to end eco system which will help Delhi Police in performing in their daily activities more efficiently, reducing the efforts of monitoring, pro actively react in emergency situation and reduce security vulnerabilities. We will empower the organisation via latest state of the art technologies not only in helping the men at work, but would also reduce the margin of errors in reporting and patrolling and other field operations.
Project Brief

We have proposed a security ID card "Aegis" which would not only validate the identity of the Police officer in charge in multiple manner (2FA) but will also help the control room to track him real time with latest technology (AGPS / LBS & GPS). Other pro active features like Geo-Fencing and intra distance reminder capabilities will reduce the chances of any security breaches for any country diplomats/VVIP's. Empowering out protectors to even perform the best duty in the fields.
Smart IoT & ML Camera System
Industry

Transportation - Highway security
Services

Surveillance, Automation, Life Saving
Deliverables

Device & Software Services
About Project

Old cameras are so redundant they are nothing but a box with lenses, they cannot perform on the go analysis and trigger alerts which are capable of saving lives or proactively stop and unwanted activities. We have in-house designed smart IoT cameras which have various capabilities to learn, analyse and act immediately after they observe some unusual activity. The next level of surveillance is here.
Project Brief

The smart IoT cameras which have been designed and developed by valiantar has unique Machine learning capabilities which can be trained from far distance have their own cognitive learning skills and be deployed any moment in time. We have new advancements which even enables most of the features like face recognition, activity recognition, object recognition and much more.